Body Surgery
Conveniently located to serve the areas of New Bern, NC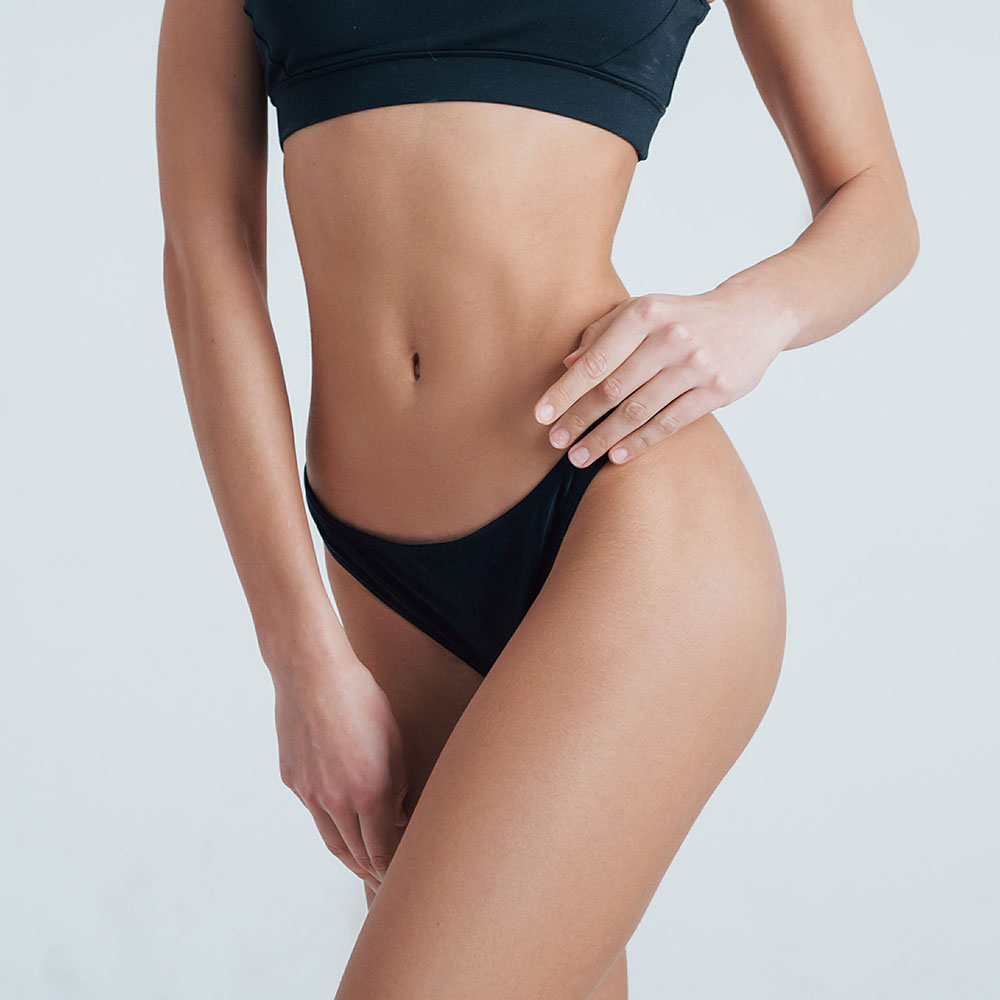 Tummy tucks, liposuction, and body contouring are frequently sought-after cosmetic body surgery procedures, and they're a great way to slim and lift your figure while gaining confidence.
Before and After Photos
At the Zannis Center for Plastic Surgery, we offer a full range of body surgery procedures for patients in the New Bern, Greenville, Jacksonville, and Havelock, NC areas.
Dr. Zannis has a great deal of experience with both surgical and non-surgical body shaping techniques, making him a premier choice in the region for cosmetic body surgeries of all types. Browse the pages listed below to learn more about our body surgery capabilities and expertise.
Abdominoplasty
Abdominoplasty, also known as a "tummy tuck" targets the abdomen and belly area for the removal of excess fat and skin.
Also, in some cases, abdominoplasties restore weakened or separated ab muscles. This procedure creates an abdominal profile that's smoother and firmer for a strong boost to your body image.
Check out the page listed below for further information about our abdominoplasty and tummy tuck procedures.
Arm Lift
Brachioplasty or "arm lift" procedures are effective in removing excess skin and fat from the upper arms, helping to reduce their circumference.
This results in a slimmed-down, streamlined arm profile that will have you looking at yourself and your wardrobe in a whole new way.
Brazilian Butt Lift
During our Brazilian butt lift surgeries, fat is harvested by liposuction from the abdomen, outer thighs, and lower back.
We then inject the patient's fat deep into the buttocks to produce a nice round contour with increased volume. Not only will you enjoy a slimmer body contour, but you'll also gain the fuller butt profile you've always wanted.
Liposuction
Liposuction slims and reshapes specific areas of the body by removing excess fat deposits, improving your body contours and proportion.
Liposuction is a safe and effective way to remove the most stubborn areas of fat buildup, enhancing your self-image, slimming your figure, and giving you a new level of confidence in your appearance.
Thigh Lift
A thigh lift procedure is done to remove excess skin and fat from the thigh area, which is usually caused by weight loss.
For patients who have lost a significant amount of weight, these thigh lift surgeries are a great way to enhance leg contour drastically. Plus, with surgical scars hidden naturally by bathing suits, our thigh lift patients can't wait to strut their stuff.
Labiaplasty
Labiaplasty, also known as labia reduction, is a procedure that corrects problems with excessive tissue of the female genitalia.
This usually refers to the removal of excess labia minora, or inner lip, tissue. It helps our patients aesthetically when a cosmetic change is desired and functionally when there is trouble with intercourse.
FAQ
Do you do butt implants, fat transfers?
We perform buttock augmentation with fat grafting – the "Brazilian Butt Lift." This is done by removing fat from the thighs and abdomen and placing it in the buttocks to create a fuller and rounder shape. A BBL costs between $7,500-$8,500 for most patients.
We do not use buttock implants due to the higher than acceptable complication profile and patient dissatisfaction rate.

Do you provide services to the transgender community?
Our services are available to all patients, but we do not have experience performing gender reassignment or related surgeries here.
Who is a good candidate for a mini-tummy tuck?
We perform both full and mini abdominoplasties. Candidates for the mini have smaller amounts of excess skin to be removed and it is concentrated in the area below the belly button.
How much is liposuction?
The cost of liposuction, like most procedures, depends on the patient's specific needs. It is impossible to give an accurate assessment of needs without a full consultation. In general, it is about $3,000 per area.
Is "Laser Lipo" better than regular liposuction?
We perform both traditional tumescent liposuction and Laser-Assisted Lipectomy, or SmartLipo®. The great majority of what we do, however, is SAFElipo power-assisted liposuction because we have found that the results are superior. This technology allows for a more even and smooth result with less risk of lumpiness after lipo.