Skin Resurfacing & Tightening
Conveniently located to serve the areas of New Bern, NC
If you're fighting against the effects aging and weathering can have on your skin, our two new devices can help! With simple, gentle laser treatments, you can help prevent the visible signs of aging and the overall dulling effects time and the environment can have on your skin. At the Zannis Center for Plastic Surgery in New Bern, NC, we have all of the cutting-edge equipment and licensed skincare professionals needed to provide top-level skin resurfacing and tightening treatments. These laser skin treatments are virtually painless, and they help prevent noticeable signs of aging as well as the dulling effects that time and harsh environments can have on your skin.
Results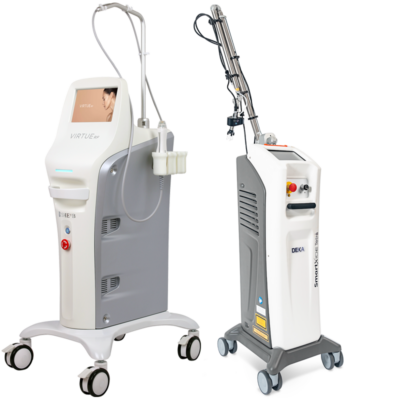 There's no question that VirtueRF & CoolPeel treatments deliver real results. By using innovative technology that makes patient comfort a priority, each of these treatments safely and effectively reduce the appearance of fine lines & wrinkles, age spots, acne scars, and even hyperpigmentation in under 30 minutes. Plus, because the treatments are not surgical, they are faster than a typical invasive procedure and take almost no time at all to recover from.
Cost
SmartXide Tetra CoolPeel
Your SmartXide Tetra CoolPeel helps reduce fine lines, sun damage and pore size while improving skin texture with minimal downtime.
| Treatment | Single | Series of 3 |
| --- | --- | --- |
| Full Face | $800 | $2,000 |
| Face + Neck | $1,200 | $2,900 |
| Face, Neck & Décolleté | $1,500 | $3,600 |
| Neck Only | $600 | $1,800 |
| Décolleté Only | $800 | $2,000 |
Tetra Fractional CO2
| Treatment | Cost | Approx. Downtime |
| --- | --- | --- |
| Mild Fractional Ablation | $1,800 | +/- 3 days |
| Moderate Fractional Ablation | $1,800 | 3-5 Days |
| Aggressive Fractional Ablation | $1,800 | 5+ Days |
If you're interested in learning more about skin resurfacing treatments at the Zannis Center for Plastic Surgery, or if you'd like to schedule your next treatment, all you have to do is call us at (252) 633-1197 or schedule online today.
Lumenis NuEra® Tight
Experience our newest Non-invasive, Radio Frequency body and face treatments, with an unparalleled level of personalization.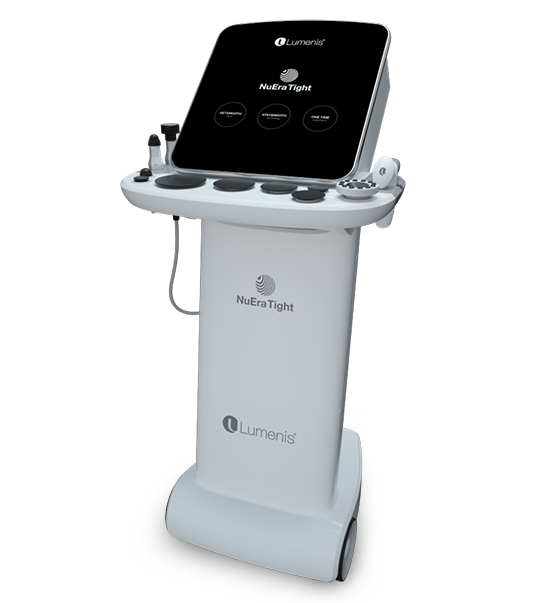 The key parameter that determines the success of your treatment is the ability to target the treatment to the right tissue depth – and this can vary between people, and between different areas of the body. NuEra Tight's groundbreaking technology offers precise treatment depth control: it targets tissue at the exact depth which yields the best results, so the results last longer and look more natural.
No Downtime: This non-invasive treatment delivers natural looking results that last longer and feels like a comfortable hot stone massage.
Schedule your tightening treatment today. Average cost= $300.