Laser Hair Removal
Conveniently located to serve the areas of New Bern, NC
In addition to being used for wrinkle elimination and skin resurfacing, lasers are also effective in permanently reducing the growth and appearance of body hair. At the Zannis Center for Plastic Surgery in New Bern, NC, we offer experienced laser hair removal services with the latest pain-free lasers suitable for dark and light hair.
Laser hair removal is an increasingly popular non-surgical, non-invasive cosmetic procedure that removes body hair and inhibits its regrowth. These procedures are proven to be effective for hair on the legs, arms, back, chest, upper lip, armpits, feet, and many other areas of the body. Male laser hair removal is also becoming exceedingly popular for areas such as the back, neck and beard.
Benefits
Laser hair removal procedures from the Zannis Center for Plastic Surgery offer many benefits over other hair removal methods. These include:
Offering a non-invasive, gentle technique that reduces undesirable hair from most parts of the body
Treating larger areas effectively by disabling more than one hair at a time
Possibly making skin color and complexion more uniform
Resulting in minimal discomfort
Replacing other techniques such as waxing, electrolysis, shaving, and bleaching
Allowing patients to resume life as usual with virtually no downtime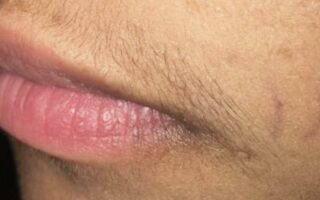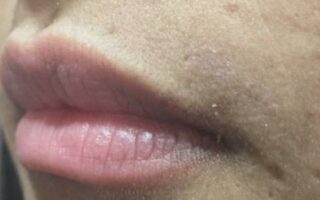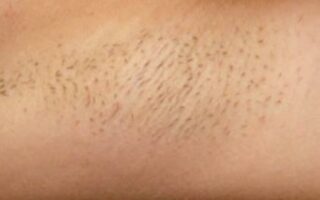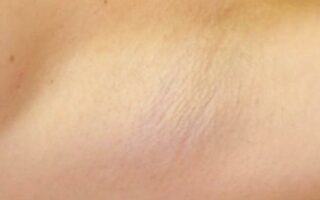 New Lightsheer Quattro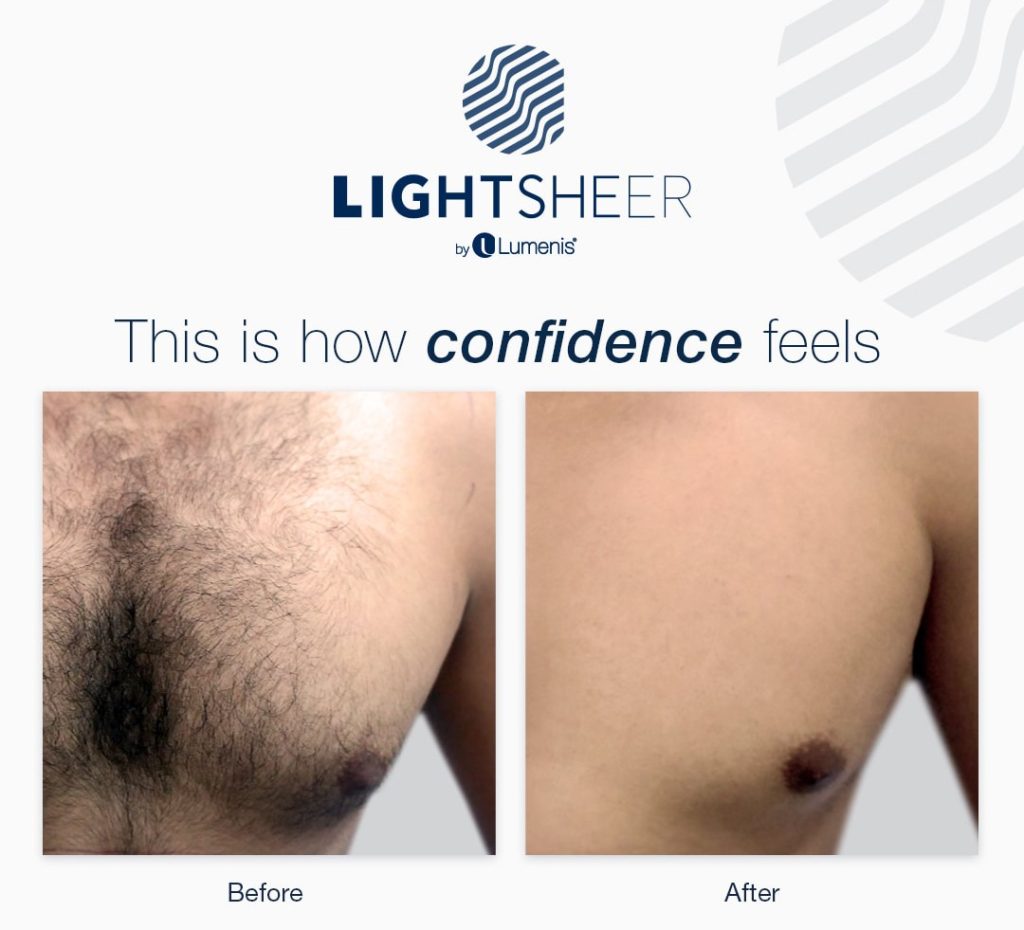 Our newest laser hair removal system is now available for booking. Why the Lightsheer Quattro for laser hair removal? 
This laser has ChillTip Integrated Contact Cooling Technology through continuous sapphire contact cooling so that you can experience painless hair removal.
A precise laser pulse targets the hair follicle while leaving the skin unharmed. Today, the diode laser is the most commonly used technology for hair removal, enabling safe and effective treatment.
Considerations
Laser hair removal is an ongoing process that requires multiple sessions because it only affects actively growing hair, and not all hair follicles are active at the same time. In addition, high laser energy levels are avoided to minimize the risk of injury to the adjacent skin. Occasionally, patients may experience slight redness of the skin or mild swelling around the hairs following their laser hair removal procedure. Sunscreen is recommended for any area treated that may be exposed to the sun. Gray or white hair is less responsive to laser hair removal due to lack of ample pigment in the hair.
Price
We've made it easy to determine how much it would cost for Zannis to handle all of your laser hair removal needs! Just browse the pricing chart below for detailed information about how much these procedures cost for each area of the body. If you have questions, would like even more information, or are ready to schedule your laser hair removal treatment online, or call us at (252) 633-1197 to speak with our team. We're standing by to serve all of your needs for laser hair removal in New Bern, NC and the surrounding area.
| Small Treatment Area | Single Treatment | Package of 6 Treatments |
| --- | --- | --- |
| Upper Lip | $75 | $400 |
| Chin | $75 | $400 |
| Neck or Neckline | $125 | $650 |
| Under Arms | $125 | $650 |
| Bikini Line | $125 | $650 |
| Medium Treatment Area | Single Treatment | Package of 6 Treatments |
| Full Face | $150 | $800 |
| Brazilian | $200 | $1,000 |
| Forearms | $200 | $1,000 |
| Lower Leg | $200 | $1,000 |
| Upper Leg | $250 | $1,200 |
| Large Treatment Area | Single Treatment | Package of 6 Treatments |
| Full Arms | $250 | $1,200 |
| Chest | $300 | $1,500 |
| Back | $300 | $1,500 |
| Full Legs | $400 | $2,000 |
| Vascular | 1x | 3x |
| --- | --- | --- |
| Vascular Lesions | $250 | $650 |
| Leg Veins | $450 | $1,000 |
Our Guarantee: If you purchase a full laser hair removal package and EVER have a recurrence (new hair growth) in a previously treated area, you will receive a 2nd package of the same type at 75% OFF regular price. *Note: All laser packages are non-refundable. Unused sessions are not subject to refund, including partial refund.
FAQ
How long does treatment take and how many sessions will I need?
The Lightsheer treatment is relatively fast and takes about 20 minutes to do a large area. The number of sessions depends on your needs, but typically you can expect to have 5-6 sessions spaced 6 weeks apart followed by as-needed maintenance treatments.
Does the Motus Laser hurt?
Most patients experience a warming sensation in and around the targeted area, but one of the benefits of this treatment is that it is highly comfortable and virtually pain-free.
How is Motus AY different?
It is super fast and effective at removing unwanted spider veins from the legs or small capillaries from the face.
It can be widely-used across all types of skin.
What is the difference between your hair removal lasers?
The Lumenis Lightsheer quattro is a diode laser and our newest addition to our laser offerings. It does an incredible job at removing hair and keeping it from coming back. It has a slight sting to the treatment, but it is very tolerable and worth it!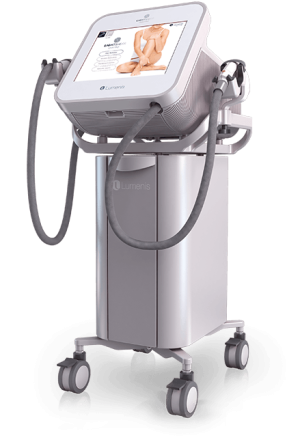 How do I prepare for my New Bern laser hair removal treatment?
For about 4 weeks prior to treatment, you should avoid plucking, electrolysis or waxing. On the day of your treatment, skin should be clean-shaven and thoroughly cleansed of any makeup, creams, oils, topical anesthetics or self-tanning products. Do not tan for 2 weeks prior to your treatment.  If you will be out in the sun, apply sunblock (SPF 30 or above) during this time.

Do not expose the treatment area to sunlight or tanning booth light prior to or immediately after treatment. We will cover this, and other aftercare instructions at the time of your treatment.
Can Laser Hair Removal be performed on darker skin tones?
Yes, the Lightsheer Quattro is safe and effective for all skin types. We are experienced in treating darker skin with lasers and that is key for a successful treatment and good results.