Thigh Lift
Conveniently located to serve the areas of New Bern, NC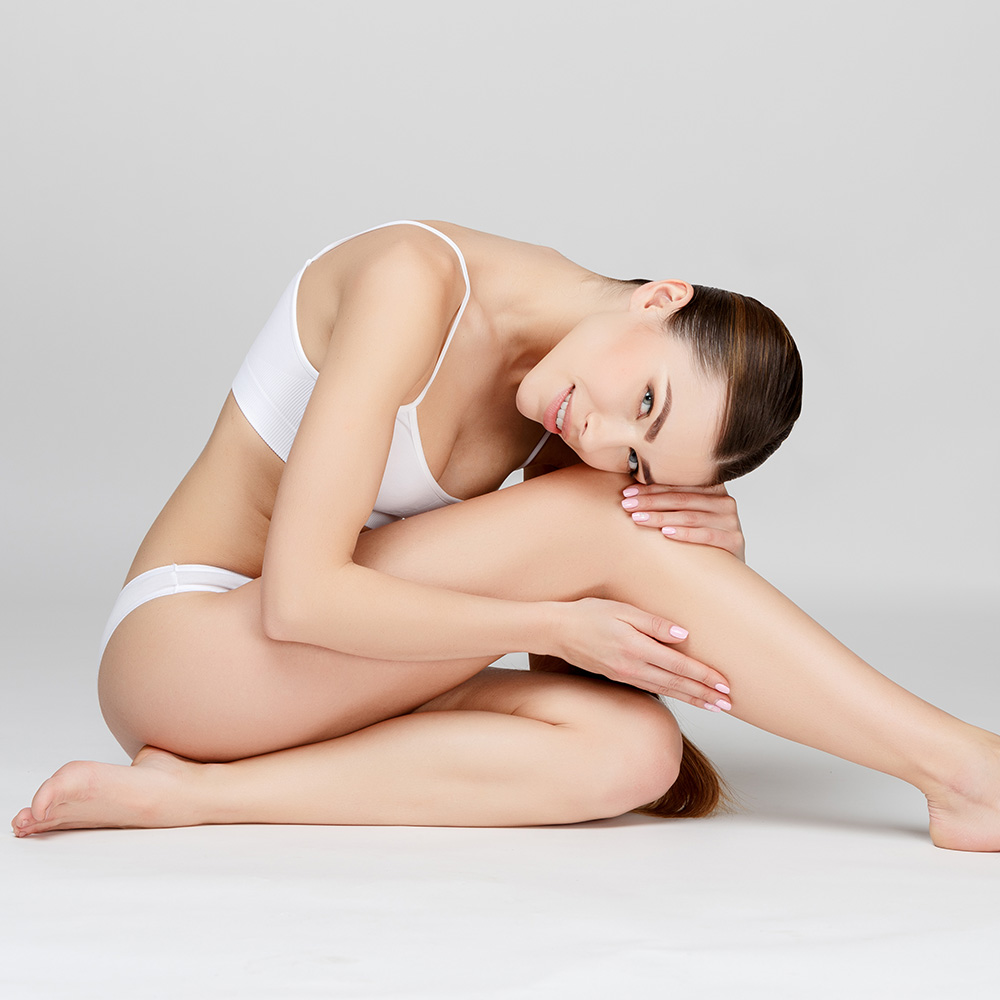 The Zannis Center for Plastic Surgery, located in New Bern, NC, offers outstanding cosmetic thigh lift procedures for patients across our region and beyond. Also known as thighplasty, a thigh lift is done to remove excess skin from the thigh and buttock area. This sagging skin is usually caused by significant weight loss. This surgery can drastically improve the contour of the upper legs after patients have lost a lot of weight or have excess saggy skin in the thigh area due to aging and the loss of skin elasticity.
Dr. Zannis has performed thousands of surgical procedures over the past few decades, and cosmetic body sculpting techniques are one of his specialties. With a thigh lift from Zannis, your thighs will appear slimmer and more toned, resulting in an improved overall body contour. Whether you're local to the New Bern area or choose to fly in to our practice from anywhere in the world, you simply won't find a better option for your thighplasty procedure.
Before and After Photos
Procedure
The best candidates for our thigh lift procedures are people who want to enhance the contour of their thighs. Patients must be in good overall health, maintain stable body weight, and fully understand their thighplasty procedure's risks and realistic expected outcomes. Find out if a thigh lift from Zannis is right for you by scheduling your personal consultation with our team today!
Inner thigh lifts are performed using incisions located over the inner thigh, hidden in the groin crease. Outer thigh and buttock lifts are done with incisions extending from the groin around the back. All of the incision scars associated with these thighplasty procedures are well-hidden by bathing suits, and all scars will fade with time.
Results & Recovery
Following a thigh lift surgery, bruising and swelling is to be expected, as well as a tight feeling in the thighs. You may have a drain in place for a few days for the removal of any fluid buildup, though this is usually not needed.
Patients must avoid working or driving for 2 weeks and cannot exercise for 4 weeks after their thigh lift procedure.
If you're interested in learning more about thigh lift procedures at the Zannis Center for Plastic Surgery, we encourage you to contact us or call us at (252) 633-1197 today. Our friendly, knowledgeable team is standing by to answer your questions and schedule your personal thigh lift consultation as soon as possible!