Breast Surgery
Conveniently located to serve the areas of New Bern, NC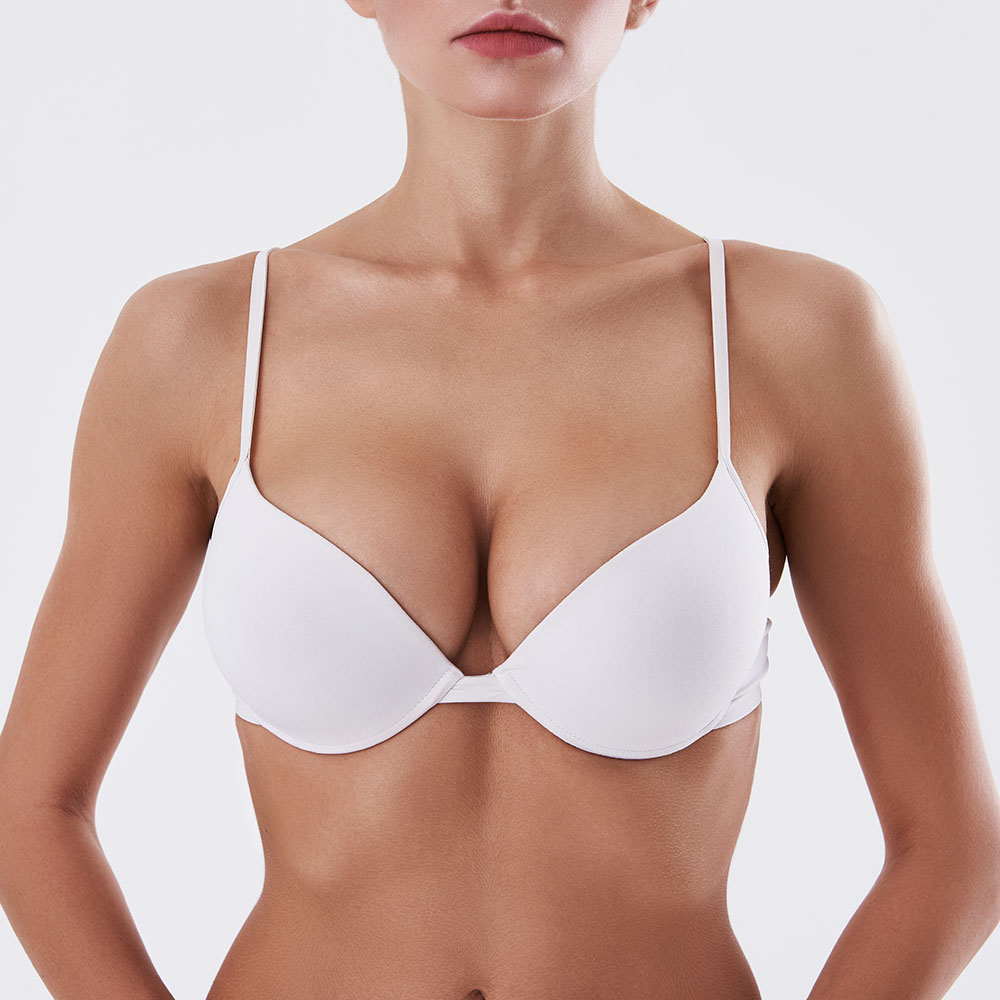 Breast augmentation, lifts, and reductions are some of our most commonly performed surgeries. At the Zannis Center for Plastic Surgery in New Bern, NC, we specialize in serving patients in New Bern, Wilmington, Jacksonville, Havelock, NC, and throughout the surrounding areas.
Dr. Zannis is an experienced and renowned breast surgery expert, and he focuses nearly half of his time treating patients seeking breast enhancements. We offer a complete range of breast surgery procedures that will enhance your figure and greatly improve your self-confidence.
Explore the pages listed below to learn more about our breast surgery capabilities and experience.
Before and After Photos
Breast Augmentation
Breast augmentation involves using saline or silicone-filled implants to fulfill your desire for fuller breasts or to restore breast volume lost after weight reduction or pregnancy. Breast enlargement surgeries, also called "augmentation mammaplasty", are one of our most common procedures.
We perform hundreds of breast augmentations every year, making us a regional leader.
Breast Implant Revision
Breast augmentation revision surgery is performed to correct complications from a previous augmentation or to change implant sizes.
During this surgery, the saline or silicone breast implants are removed or replaced in order to create a more youthful appearance and restore breast contour.
Breast Implant Removal
If you would like to have your existing breast implants replaced or entirely removed, we can help. Some reasons women choose to have implants removed (either simple or en bloc) include recurrent capsular contractures, change in lifestyle, or other medical concerns.

Breast Lift
A breast lift raises and firms the breasts by removing excess skin and tightening the surrounding tissue to reshape and support the new, more youthful breast contour. These breast lift procedures are also called mastopexy, and they routinely give our patients a big boost of confidence.
Breast lifts can be performed with or without an implant as well, depending on the patient's goals.
Breast Reduction
Breast reduction removes excess breast fat, glandular tissue, and skin to achieve a breast size in proportion with your body.
Breast reductions, sometimes called "reduction mammaplasty", also help alleviate the sensitivity and discomfort associated with overly large breasts.
Gynecomastia
As many as 50% of men have enlarged breasts in some form. These enlarged breasts can be a major source of self-consciousness in our male patients.
Using a male breast reduction procedure, also known as gynecomastia reduction, oversized male breasts can be reduced using liposuction and/or by cutting out excess glandular tissue.
FAQ
What is the range in cost for breast augmentation?
The cost of breast augmentation usually depends on the expertise level of the surgeon and the demographic area where you live. We charge $6,400 for cohesive silicone gel (gummy bear) implants. That includes all costs and is performed at the Zannis private surgery center.
Do you perform the DIEP or SGAP flaps for breast reconstruction?
We perform implant-based breast reconstructions. We do not offer DIEP or SGAP microsurgical procedures but would be happy to refer you to a center that does if this is what you are looking for.
How much does a breast lift cost?
The cost of a breast lift depends on the patient's specific needs, but the average is about $6,500. A breast lift usually involves a small amount of reduction, so if you are looking to lift and maintain fullness or go larger, we can add an implant at the time of a lift. A breast lift with implants is done simultaneously by Dr. Zannis, so there would be no need for two separate surgeries.
Do you use silicone or saline implants?
We predominantly use Sientra brand silicone gel implants. They are far superior to saline in appearance, feel, and longevity. However, if you have a ruptured saline implant and are looking to only replace that one, we can certainly do that for you with a new saline implant.