Tummy Tuck
Conveniently located to serve the areas of New Bern, NC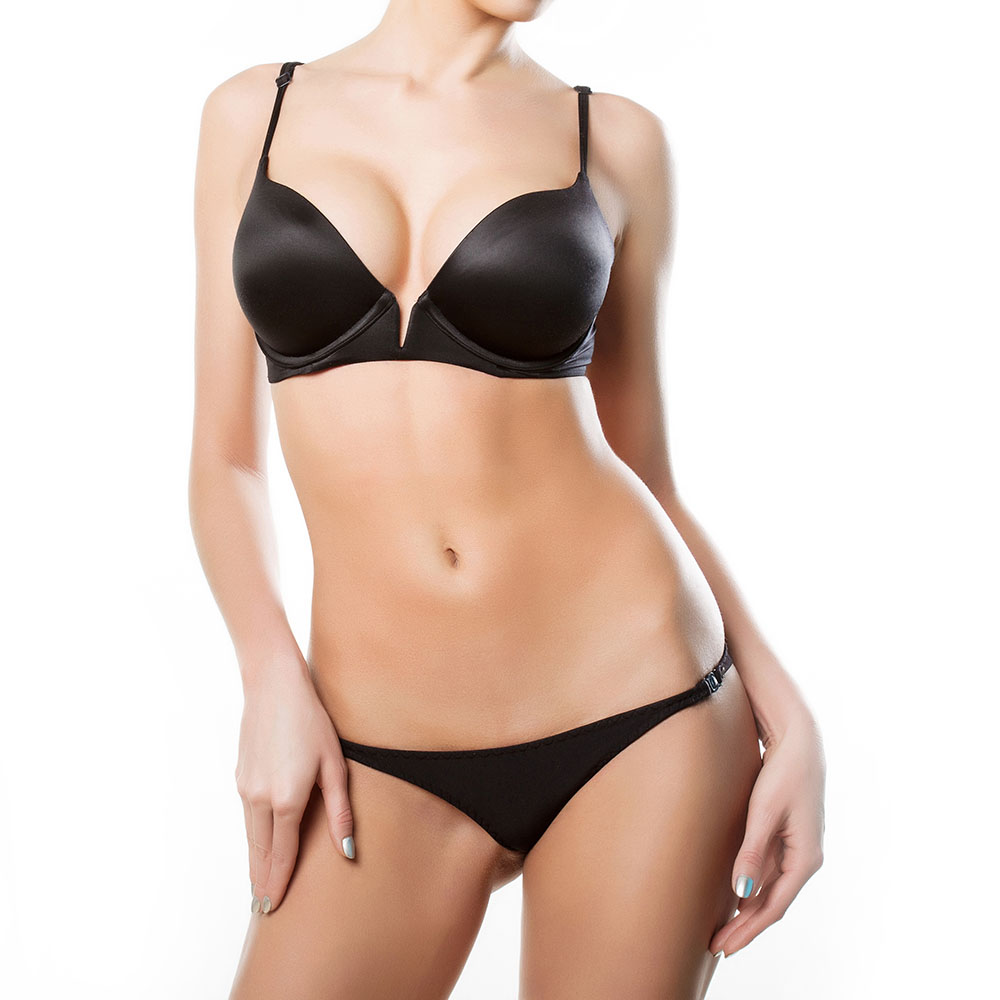 If you want a tighter, flatter abdomen, then a tummy tuck by Dr. Zannis may be a great choice to help you achieve your goals. Also known as abdominoplasty, a tummy tuck removes excess fat and skin, and in some cases, restores weakened or separated muscles.
Before and After Photos
This creates an abdominal profile that is smoother and firmer, often enhancing your body image and confidence. It can also be performed at the same time as a breast augmentation or lift, a combination often referred to as a "mommy makeover".
At the Zannis Center for Plastic Surgery in New Bern, NC, we serve patients throughout the region, including Jacksonville, Wilmington, Havelock, and the surrounding areas. We're also happy to serve abdominoplasty patients from all over the country and worldwide through our fly-in surgery program.
Procedure
A tummy tuck involves the surgical removal of excess abdominal fat and skin, sometimes including the tightening of the abdominal wall where muscles have weakened, usually after pregnancy or massive weight loss.
A full tummy tuck requires a horizontal incision in the area between the pubic hairline and navel. Incision size is largely dependent on the amount of excess skin to be removed, but it is generally hidden below your bikini line.
Where abdominal correction is isolated to the area below the navel, a limited or mini tummy tuck may be recommended, using a shorter incision at the pubic bone. Liposuction is usually performed as part of a mini or full tummy tuck to remove excess fat and help improve the contour of the patient's waistline.
Drainless Tummy Tucks
Traditional tummy tuck surgery uses flexible drainage tubes placed at the time of surgery to collect fluid into small reservoirs and prevent a seroma, or fluid collection under the skin.
Dr. Zannis offers a drainless tummy tuck option that avoids using drainage tubes by utilizing a progressive tension suturing technique. Ask at your consultation if you are interested in a drainless recovery that is more comfortable and less cumbersome.
Results & Recovery
After your tummy tuck surgery, your localized swelling should subside and initial results may appear in 2 to 4 weeks. Return to normal exercise and activity is usually permitted at 6 weeks. The final results of your procedure could appear in 8 weeks. Incision lines will continue to flatten and fade for up to 1 year.
Interested in learning more about our abdominoplasty procedures? We encourage you to contact us or call (252) 633-1197 to schedule a personal consultation.