Breast Implant Revision
Conveniently located to serve the areas of New Bern, NC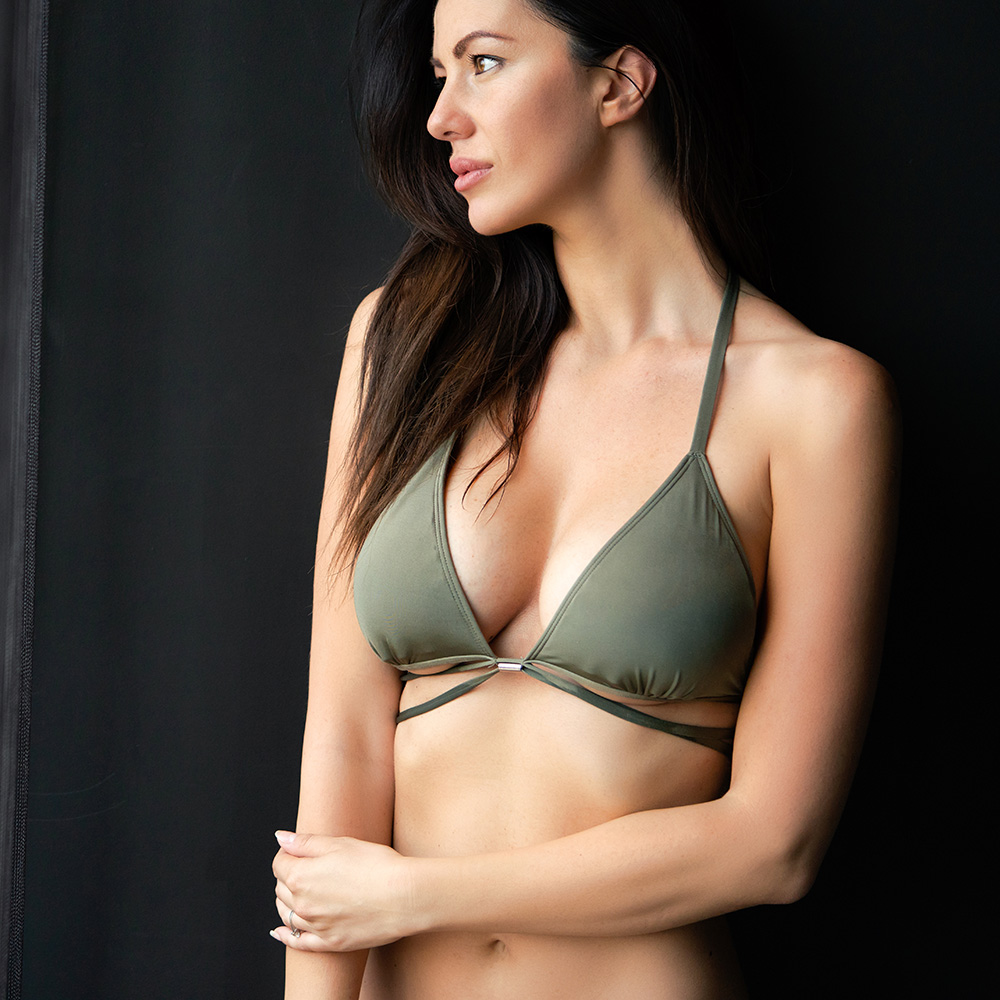 Breast augmentation revision surgery is performed to correct complications from a previous augmentation or to change implant sizes. During this surgery, the saline or silicone breast implants are removed or replaced in order to create a more youthful appearance and restore breast contour.
Ideal Candidate
If you've experienced any of the following we encourage you to contact us to discuss your options:
Procedure
There are several different ways of conducting a breast revision surgery. Dr. Zannis will carefully select the right procedure for you and walk you through the entire process.
Changing Your Implant Size
If you're looking to increase your implant size, then Dr. Zannis will attempt to use the original incision to surgically enlarge the pocket of space in the breast around the implant to accommodate a larger size.
If you'd like to decrease the size of your implants, Dr. Zannis will still attempt to use the original incision but will use medical sutures to ensure the proper fit of smaller implants.
Correcting Capsular Contracture
Capsular contracture is a hardening of the capsule and implant over time. To correct this, the same incision used to insert the original implants will be used to remove the hardened capsule and to insert a new implant.
Fixing Poor Implant Positioning
If implant pockets are spaced too closely or too far apart, then the breasts may appear poorly positioned. Dr. Zannis can fix this by using the prior incision to manipulate the scar tissue around the implant and then reconstructing the pocket using surgical suturing.
Elevating The Nipple and Areola Positions
If your nipples and areolas need to have their position changed or elevated, additional incisions around the areola that extend vertically to the crease under the breast may be required.
Not to worry though – since the areolas and nipples remain attached to underlying groups of tissue, the ability to breast-feed and the preservation of sensation are usually kept intact.
Breast Implant Upgrades
We often have patients ask us about switching their implants from saline to silicone. With a more natural look and feel and a lowered chance of rippling, silicone is considered the superior implant material, which is why we use silicone gel implants in over 95% of our breast augmentation procedures.
Recovery
Recovery from breast augmentation revision is surprisingly simple. After the initial post-surgery recovery period of 24 to 48 hours, we'll ask you to limit your physical activity for a few more days.
During the next few weeks, you may find yourself a little sore or experience some swelling, but this is normal and should subside after about a month. Expect your final breast shape to appear after about 3 months.
Adverse reaction to anesthesia
Hematoma or seroma (an accumulation of blood or fluid under the skin that may
require removal)
Infection and bleeding
Changes in sensation
Scarring
Allergic reactions
Damage to underlying structures
Unsatisfactory results that may necessitate additional procedures
Contact
If you have any additional questions that we can answer about breast augmentation revision, please don't hesitate to get in touch with us to talk about scheduling a consultation.
FAQ
When do I need to have my breast implants replaced?
Simply put – you don't have to have them replaced. Many women seem to think that implants must be changed every decade when in reality modern silicone implants are built to last 20 years or longer and only need to be replaced if a problem starts to develop.
I think my implants are leaking. What should I do?
Get in touch with your plastic surgeon and have them perform an evaluation ASAP. For most cases, a simple physical exam can identify a rupture, but your surgeon may have you undergo an ultrasound or MRI to be sure.
Can I get a breast lift and have my implants taken out at the same time?
Yes, and we recommend it! A breast lift is an excellent way to restore shape to your breasts after having an implant removed and we can do it all for you in one surgery.
What are the potential risks of breast augmentation revision?
Luckily, complications from breast implant revision surgery are not common. Any specific risks or worries you have about breast revision surgery can be discussed during your consultation to help you feel as comfortable as possible and ease any worries you may have.

There is a degree of risk involved in all surgical procedures. Common potential complications include:


Implants that have deflated or that have a shell leak
Implants that have shifted in position over time
A desire to change your cup/implant size
Tightening of the scar tissue around the implant (known as capsular contracture)
Breast tissue that's changed due to aging or stretched skin from rapid weight gain/loss