Face Surgery
Conveniently located to serve the areas of New Bern, NC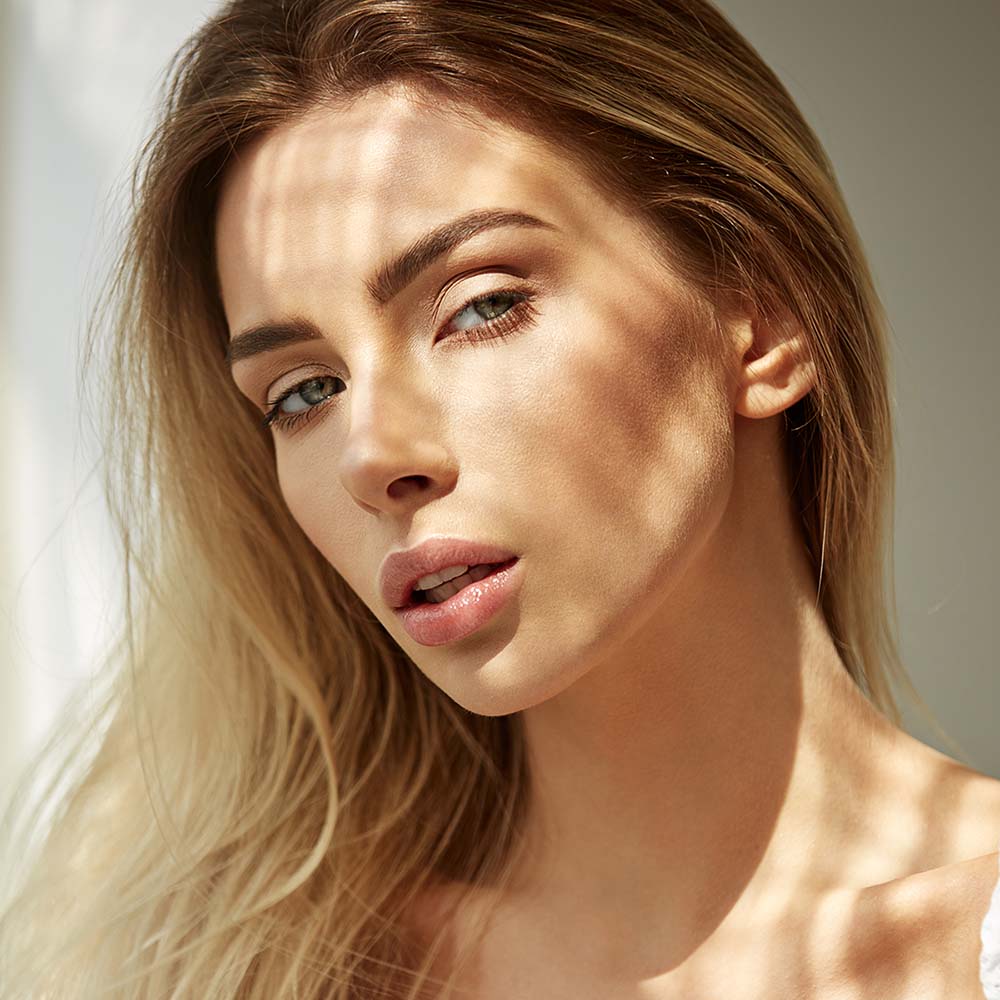 Facelifts and cosmetic procedures of the nose, ears, brows, and eyelids can create aesthetic harmony among facial features and reduce visible signs of aging.
Facelifts, neck lifts, eyelid surgery, brow lifts, cosmetic ear surgery, and rhinoplasty from New Bern, NC plastic surgeon, John Zannis, MD are all effective ways to enhance and rejuvenate the appearance of the face. Dr. Zannis is particularly well-known for his unique skill with nose surgery, also called "rhinoplasty".
We also offer a variety of skincare products and corrective skin treatments that can address an array of conditions that may be affecting the skin of your face, leading to a more youthful and energetic appearance.
Primary Nose Surgery
A Rhinoplasty, or "nose job", can improve the shape and function (breathing) of your nose.
Widely considered one of the most difficult plastic surgeries to perform, it is recommended that patients choose the best surgeon available for their nose surgery.
Secondary Rhinoplasty
Revisionary rhinoplasty is very challenging and should only be performed by a nose expert.
These procedures help correct aesthetic issues caused by previous nose surgeries for patients who are unhappy with the result of their past rhinoplasty.
Brow Lift
A brow or forehead lift can smooth wrinkles in the forehead and restore droopy-looking brows to their proper position.
Improving frown-lines and minimizing creases in the forehead will help restore a more youthful, well-rested appearance.
Eyelid Surgery
Cosmetic eyelid surgery, or blepharoplasty, improves the appearance of the upper eyelids, lower eyelids, or both, helping to restore firmness to the area surrounding the eyes, including bags under the eyes, and making you look more rested and alert.
Ear Surgery
Ear surgery, or otoplasty, is usually done to set prominent ears back closer to the head or to reduce the size of large ears.
Dr. Zannis also frequently performs split earlobe repair (from earings or tear) and gauged earlobe repairs under local anesthesia.
Facial Implants
Appropriately sized and shaped facial implants are custom-ordered and placed most commonly in the cheek, chin, or jaw.
These implants help change the contours of the face, improving the balance of proportions and creating stronger profiles.
Facelifts
A facelift is designed to correct aging facial features, restoring a more youthful, rested appearance with uplifted contours and improved tone in facial skin and underlying muscle.
These procedures smooth wrinkles and creases while tightening the face.
Neck Lift
A neck lift, similar to a facelift, is a surgical procedure meant to improve the visible signs of aging and the effects of gravity on the neck.
If you're concerned with loose, wrinkly, or sagging skin on your neck, consider one of our platysmaplasty procedures.
FAQ

I am interested in getting a rhinoplasty and breast augmentation. Is it better to do these surgeries together and does it save money? What is the average cost of rhinoplasty?
It is up to you, but doing these two procedures together is fine. In fact, it might be easier on you to go through one recovery period rather than two, and overall less time off work and other activities. We do not perform combination procedures that would take longer than 6 hours to perform. It would save you money because we have a multiple procedure discount. The average rhinoplasty cost is about $7,500.
Do you do a delta lift? What is the recovery time?
We do a facelift called a MACS (Minimal Access Cranial Suspension). This is similar to a "delta lift" in that it minimizes the scar and lifts the SMAS muscle layer below the skin. Recovery is quicker than a traditional facelift. Most patients are back to work after 1 week.

We also offer our custom Allure Lift™ which is more complete facial rejuvenation that includes the face and neck as well as upper eyelids and skin resurfacing to remove dark spots and fine lines/wrinkles.