Based on a recent study that compiled data from online sources like Realself.com, Google.com, and surgeon reviews both digital and print, we are presenting the 3 best breast augmentation / breast implant doctors in the USA (of course Dr. Zannis earned one of these top spots).
All of these top plastic surgeons considered the best in breast augmentation have a few basic necessities in common:
1. They are all board certified by the American Board of Plastic Surgeons and active members of the American Society for Plastic Surgery.
2. Breast surgery is a primary focus of their cosmetic plastic surgery practice, including implants and lifts.
3. There is an abundance of data available for public review regarding their results (online photo galleries) and patient review sites ranking them in the top 1% of plastic surgeons who specialize in breasts in their respective regions.
East
Dr. John Zannis – New Bern, NC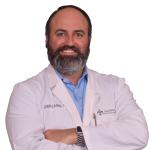 Dr. Zannis is a specialist in all breast enhancement procedures, and one of the most popular breast surgeons on the East Coast. He is certified by the American Board of Plastic Surgery, and offers a full range of modern breast enhancement techniques. These include augmentation with the latest silicone gel "gummy bear" implants, breast lift, and breast reduction procedures. He is an active proponent of the rapid recovery breast augmentation technique. He is a best-selling author of plastic surgery books and a recipient of the Vitals Most Compassionate Doctor Award.
West
Dr. Grant Stevens – Marina Del Rey, CA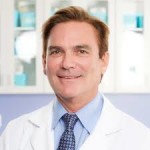 Dr. Grant Stevens is the founder and Medical Director of Marina Plastic Surgery and The Institute. He is also the Chairman of the USC-Marina Aesthetic Surgery Fellowship and the Director of the USC Division of Aesthetic Surgery. He has been elected by his peers into the "The Guide to Top Doctors" and Castle Connolly's "Top Doctor Guide" recognizing him as one of the best plastic surgeons in America, and is one of the select few to be featured in "Plastic Surgery: The World's Top Surgeons & Clinics." Dr. Stevens is an active member at Marina Del Rey Hospital, where he is the past Chairman of the Department of Surgery, the Chairman of the Liposuction Committee, and the Medical Director of The Breast Center.
Central
Dr. William Adams – University Park, TX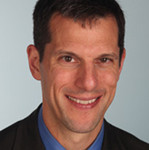 Dr. Adams is an international authority on breast augmentation/ enlargement, breast implants including cohesive gel implants and body contouring procedures. He has developed new techniques for use in clinical breast implant surgery that has made breast augmentation / enlargement and breast reconstruction safer for patients. While Dr. Adams specializes in first-time breast augmentation patients, he is also very skilled in correcting problems from previous augmentations whether capsular contracture, implant malposition, or tissue stretch/breast sagging.
What's most important is that you feel comfortable with your surgeon and that he or she is well-trained and experienced in the procedure you are seeking. Although these three are recognized as among the best breast surgeons in the USA, there are many qualified plastic surgeons who perform breast augmentation.